Gaynor Almond is our resident clinical reflexologist practitioner at Forest Hill Practice, Cheshire. Clinical Reflexology is a healing practice, which involves applying pressure to specific reflex points in the feet that are connected to specific areas of the body.
As a Professional Reflexologist Practitioner, Gaynor is passionate about helping people achieve emotional and physical well-being. Aiming to treat the 'whole person', Gaynor provides a complete therapeutic and holistic experience with a thorough analysis of your medical history, lifestyle and feet, for any obvious imbalances. Leaving you feeling deeply relaxed and rejuvenated, helping to aid healing by restoring balance to your mind and body.
What is Clinical Reflexology?
Clinical Reflexology is a completely natural, non-invasive, holistic therapy that works by stimulating the reflexes on the feet corresponding to a specific gland, organ or part of the body in order to detect any imbalances and encourage the body to achieve balance and healing.
Clinical Reflexologists are concerned with the underlying cause of the condition rather than just the symptoms. Symptoms can materialise as a result of a combination of physical, environmental and emotional causes. By identifying the cause, we can tailor a reflexology treatment plan for the individual at Forest Hill Practice.
Who can Benefit from Reflexology?
Everyone! Reflexology is a wonderful, therapeutic treatment for all ages, from babies through to adults.
Whether you are suffering from stress brought on by work, home life, just being too busy, bereavement or trauma, or need help with recovery and rehabilitation following an injury, treatment or surgery, Gaynor will work closely with you to aid recuperation. Gaynor strongly believes in the benefits of Reflexology having seen the positive effects it has had on clients and herself.
The Benefits of Reflexology
• Reduces Stress • Deep Relaxation • Treats cause not symptoms • Chronic Illness • Palliative Care • Effective on all ages (babies to the elderly) • Sense of Whole Body being in Better Balance & Harmony
About Gaynor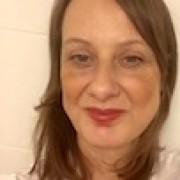 Gaynor Almond Professional Clinical Reflexologist BA (Hons), GJC, CRM5, PRM.
Passionate about helping people to achieve emotional and physical wellbeing.
Gaynor is trained to the highest level in Reflexology, CRM Level 5 Mastership, including anatomy and physiology, and is a full member of Professional Reflexology (PR). Gaynor has also trained in Reproductive Reflexology for fertility and women's health. Reproductive Reflexology can be used as a stand-alone treatment to enhance your natural fertility or with conventional treatments such as Clomid and fully-medicated cycles IUI, IVF & ICSI as well as with donor eggs. For more information about Gaynor, please visit www.gaynoralmondreflexology.co.uk
Reflexology Prices & Courses
REFLEXOLOGY SESSION:

1 hour Reflexology treatment £45